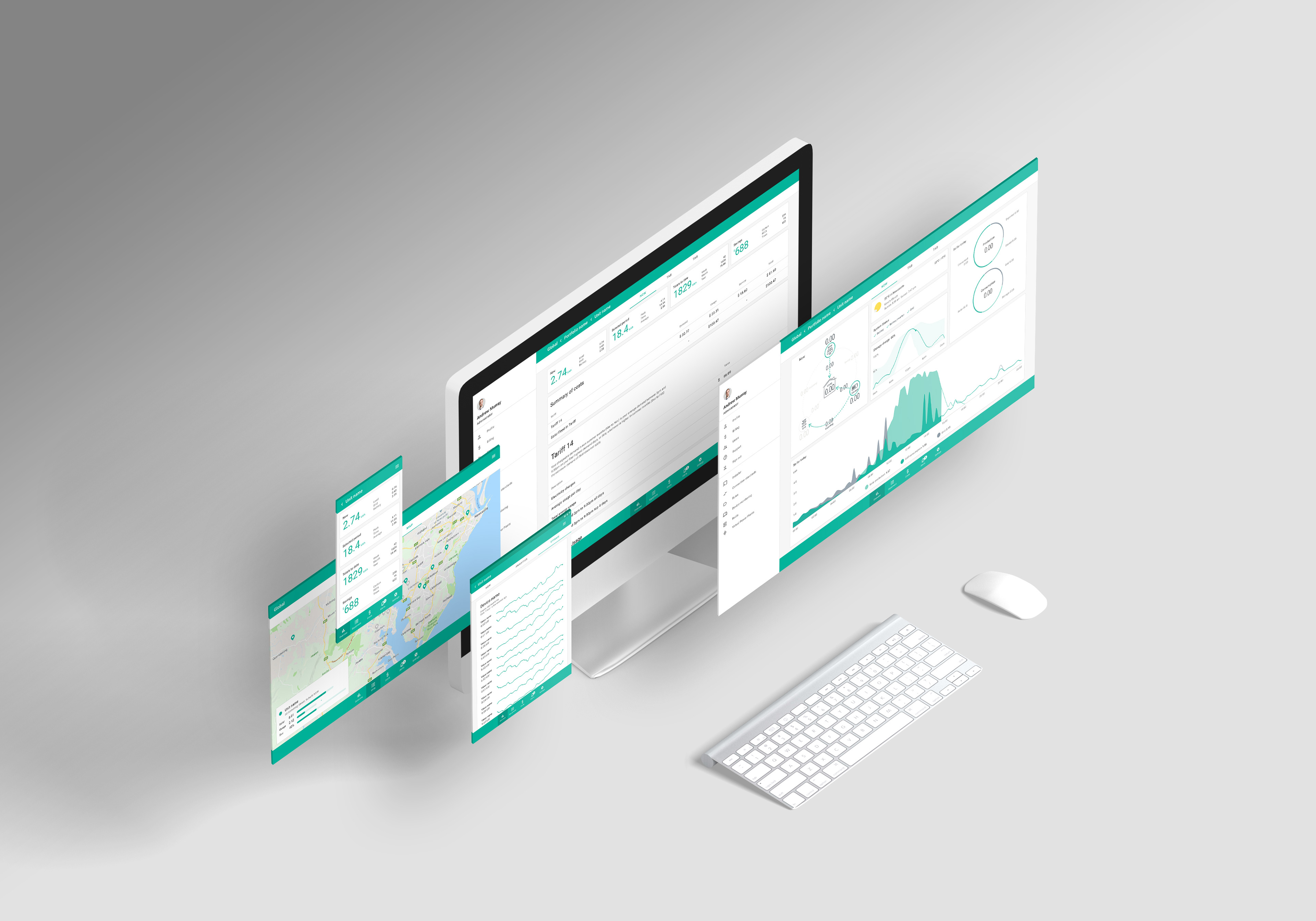 media: site & app
role: ux & ui
SwitchDin is a startup company based in Newcastle that develops hardware and software to manage solar, batteries and energy loads for both the home and commercial markets.
The software allows their customers to manage solar, battery and energy loads. Mid re-build SwitchDin realised they urgently needed both a UX and UI update. 
The main challenge for this project was to
support multiple overlapping customer types with vastly different knowledge of the systems they were controlling and often with opposing needs. These customers included; residential, commercial, hardware installers, hardware manufactures and power retailers. The needs varied wildly from monitoring a simple solar and battery setup to building virtual power stations by remotely controlling hundreds of sites with thousands of devices simultaneously.
Given development was already in progress and with a tight delivery timeline the project needed to quickly identify and prioritise pain points and simplify the user experience. One strategy was to use as many off-the-shelf components as possible with minimal modifications, while identifying components that would most benefit from full customisation.
In addition, the entire platform needed to be easily white-labeled for a growing number of commercial partners including Horizon Power and Mercedes-Benz.
While development is still in progress, the initial feedback from the internal team and major clients has been overwhelmingly positive and delivered a solid system ready for iteration.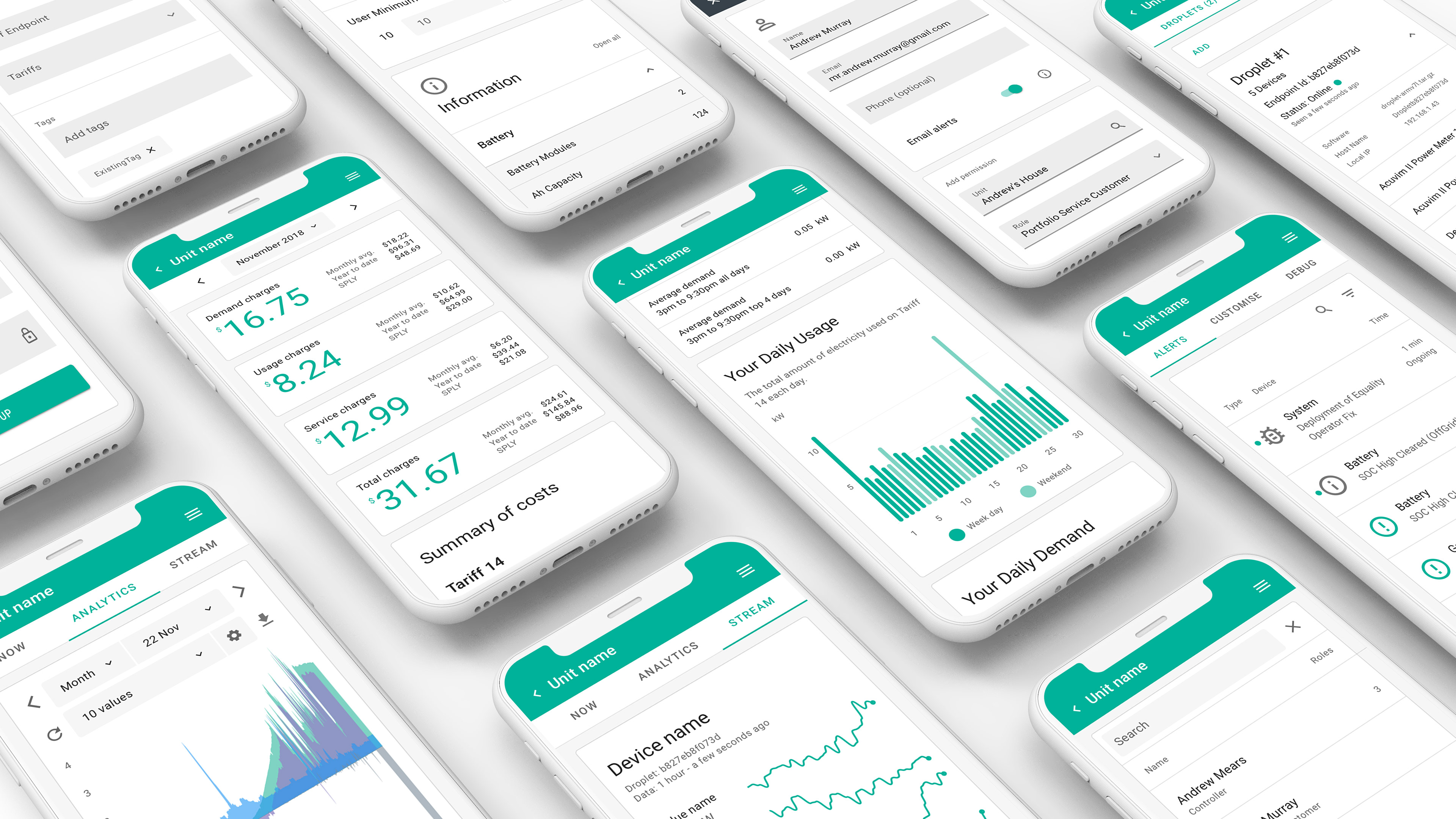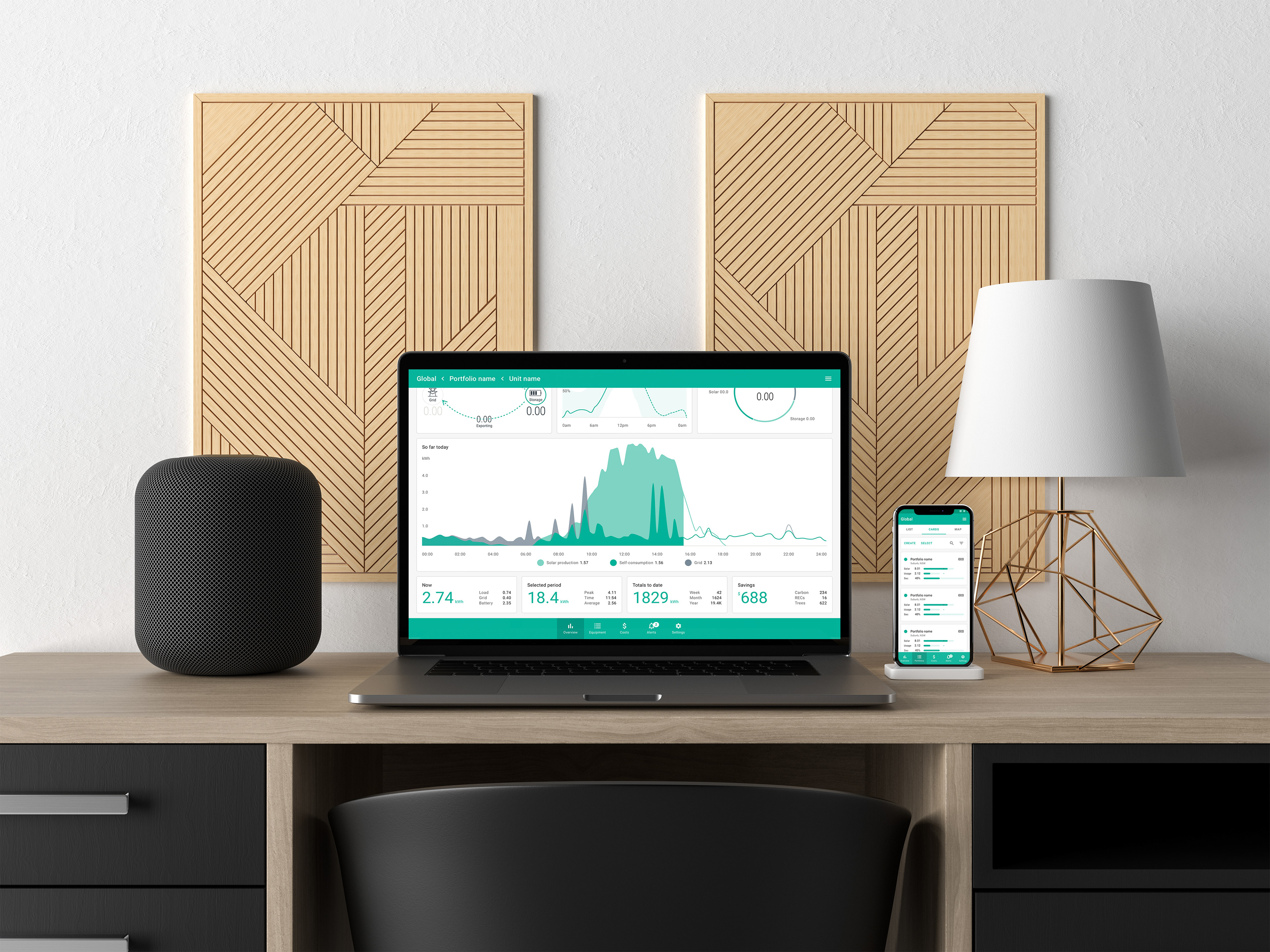 ui skinned for Mercedes-Benz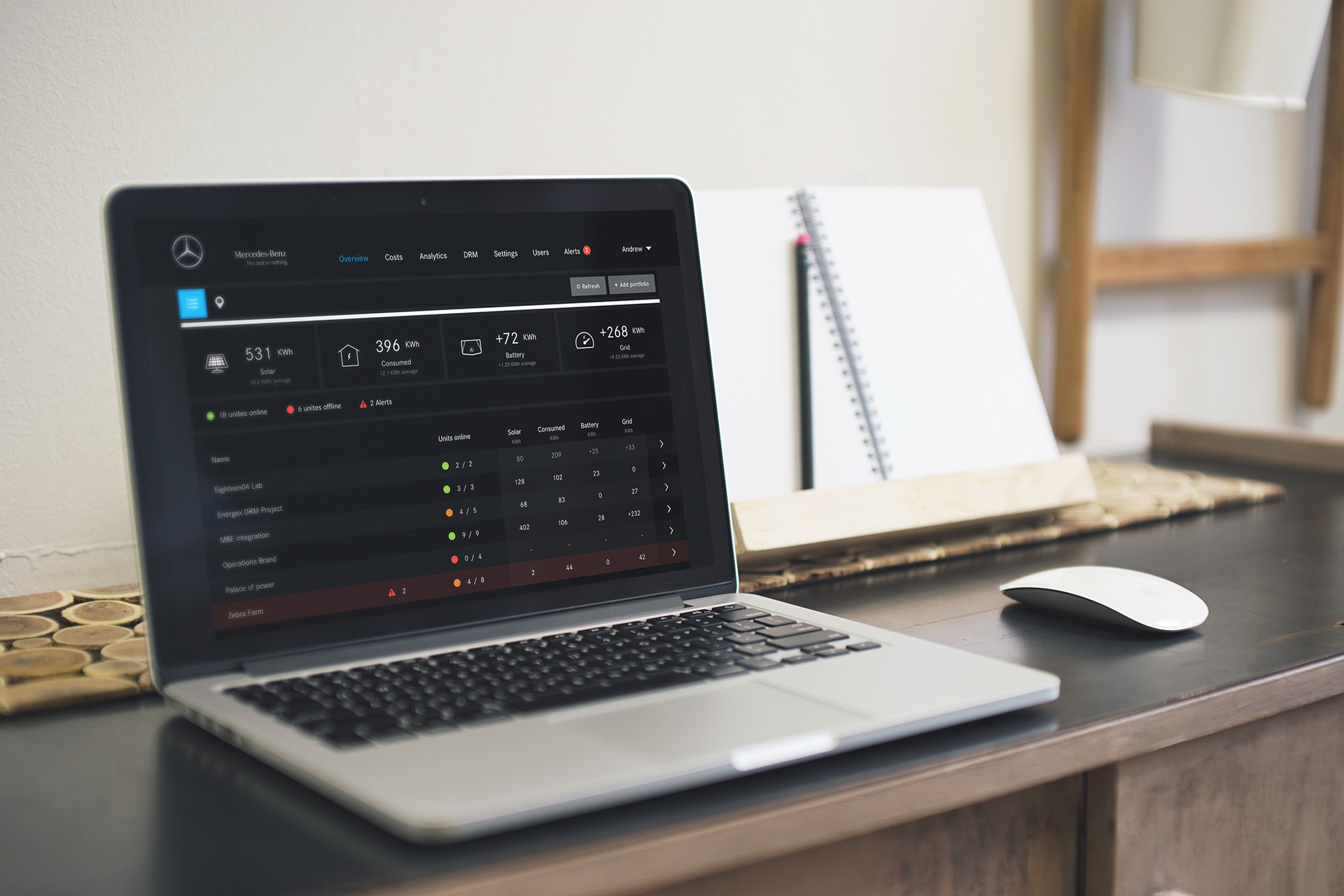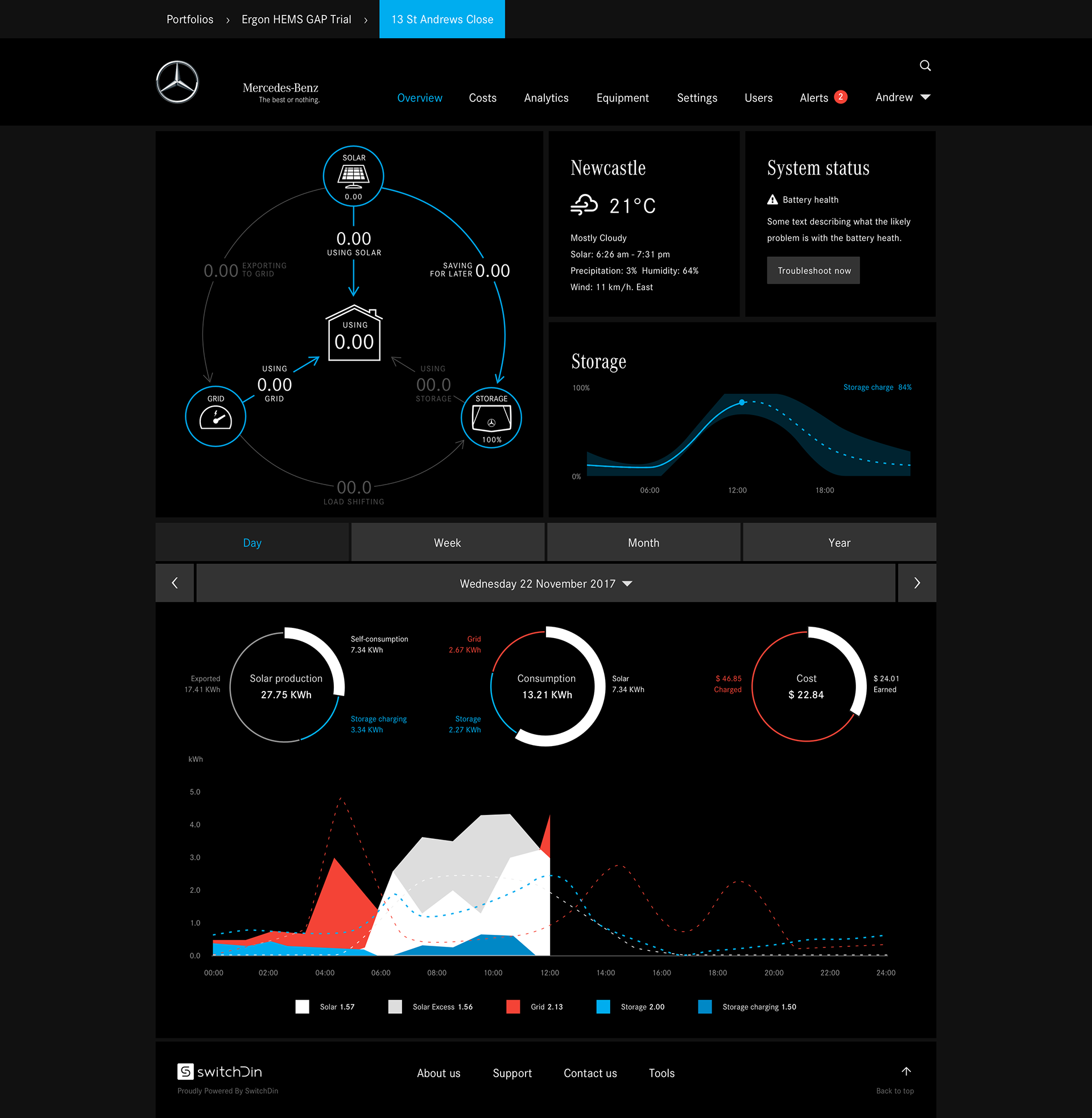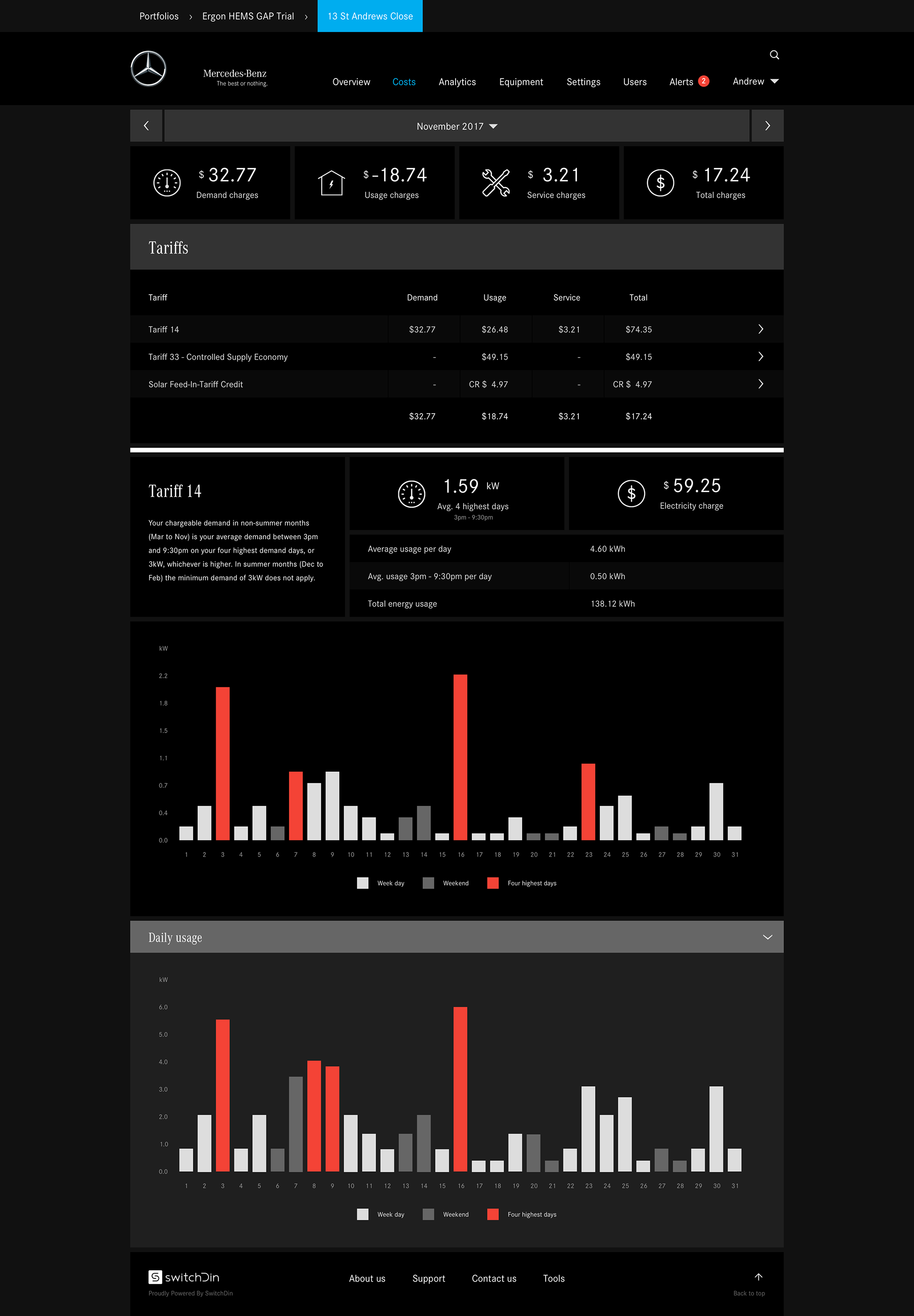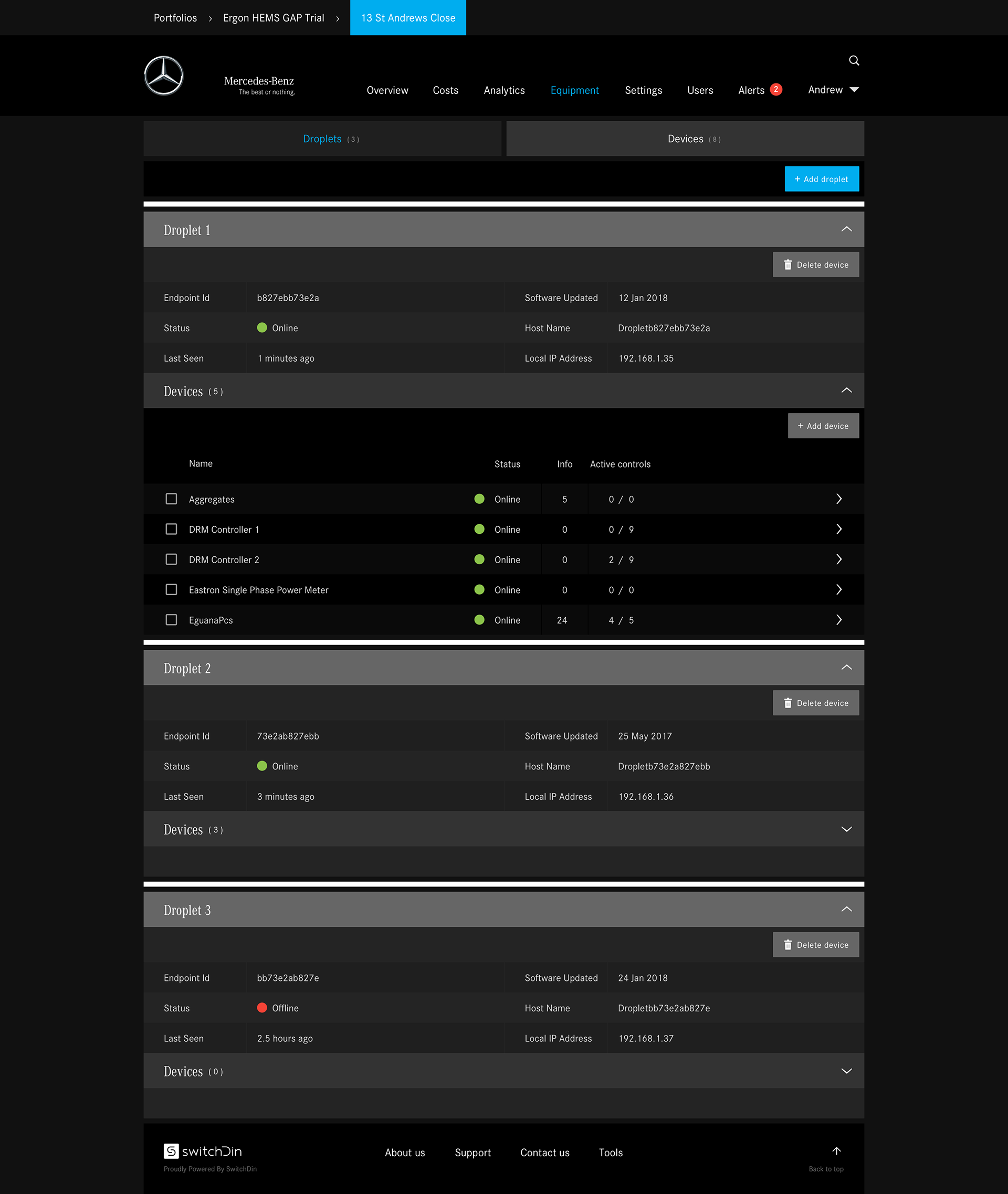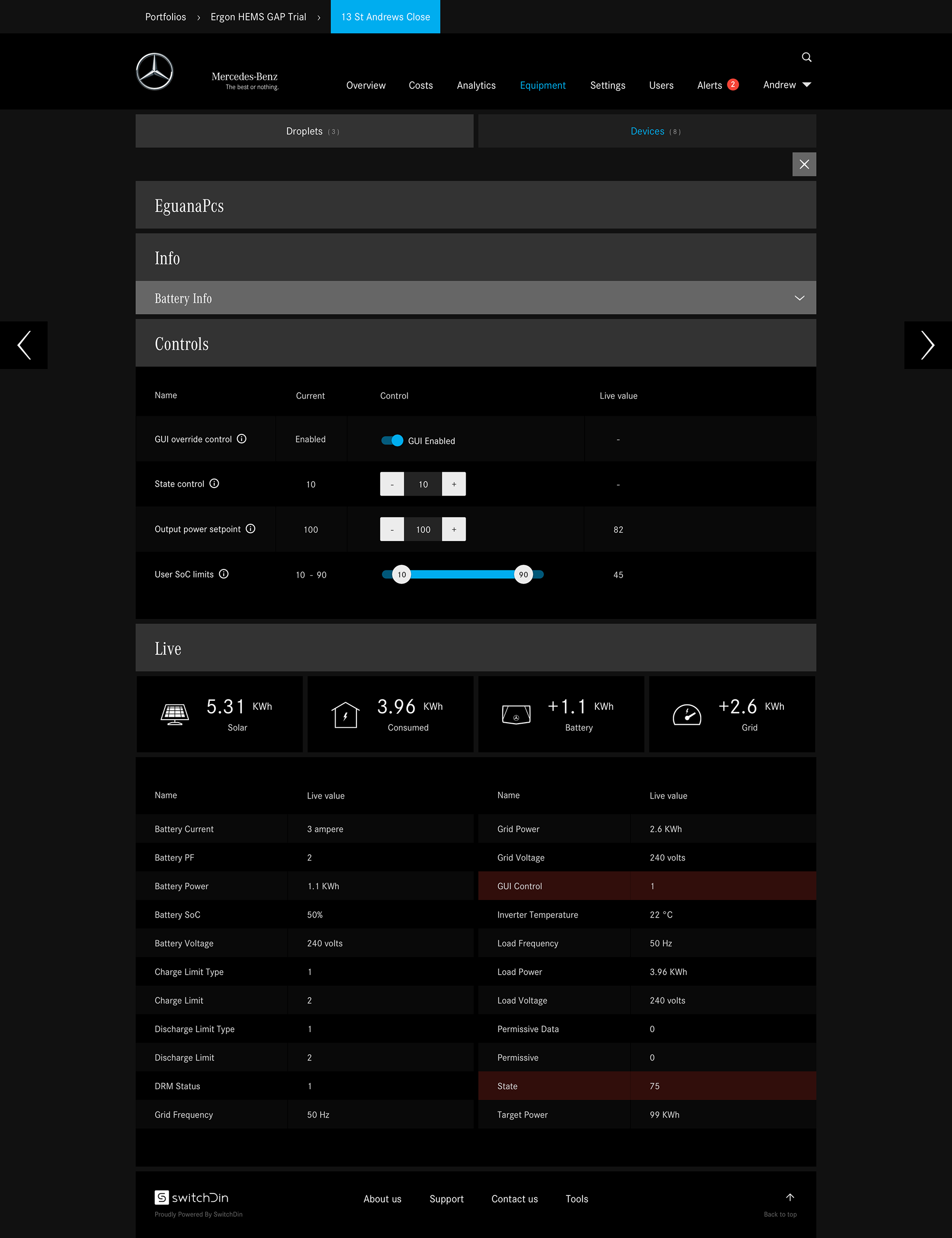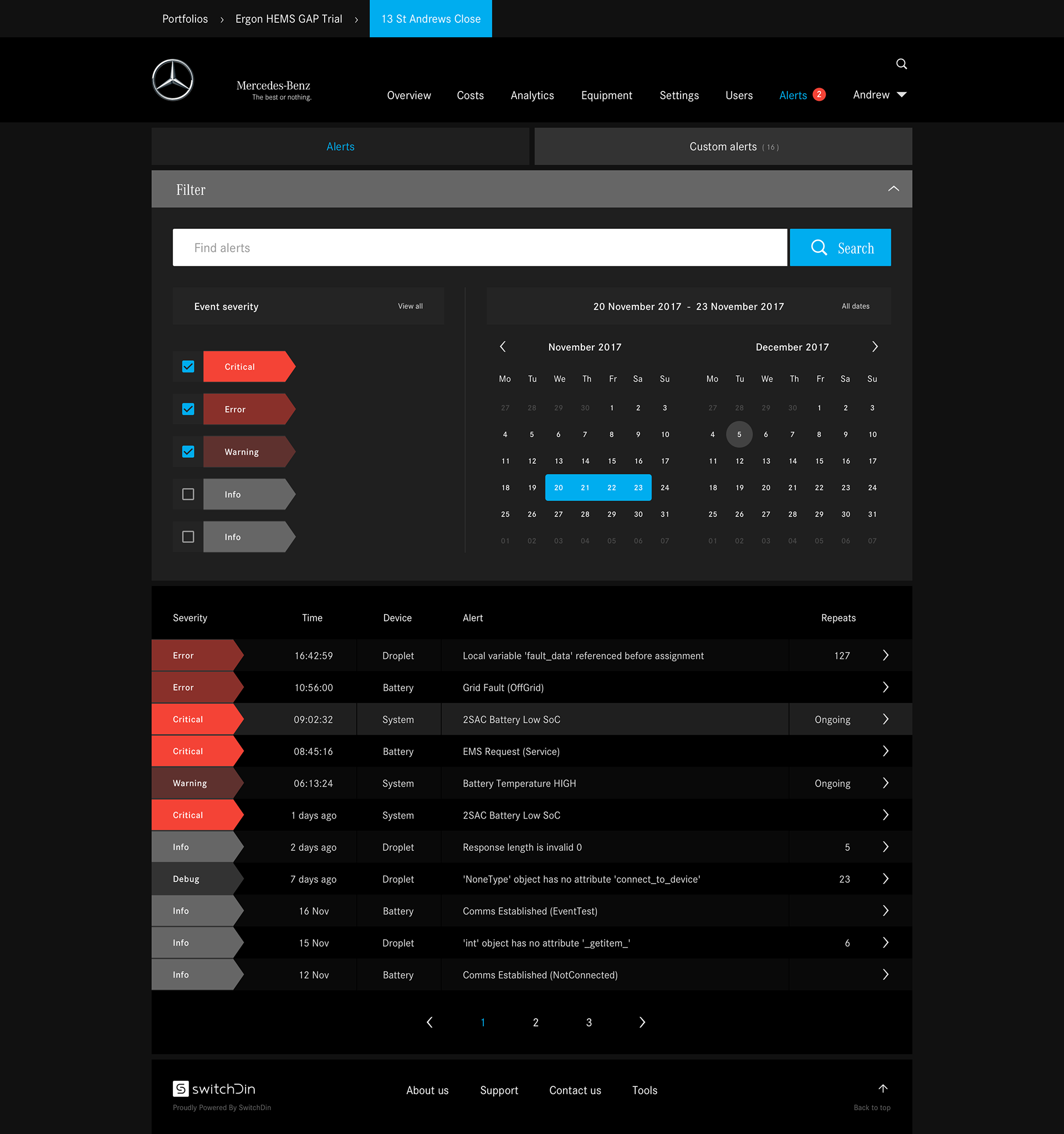 power retailer control system