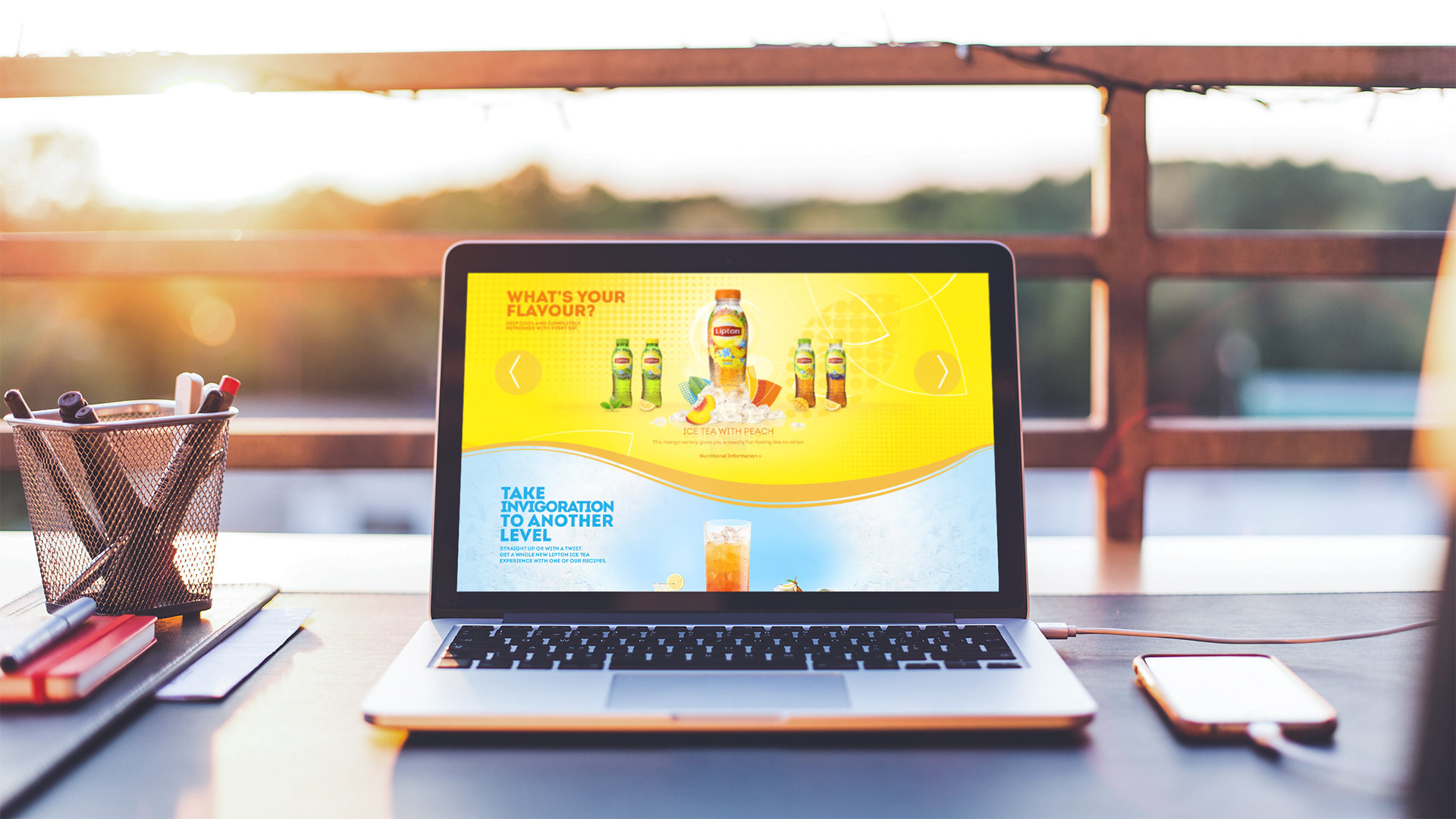 client: Nestle International
media: responsive site
role: ux & visual design oversight
Nestle approached adam&eveDDB to update the look and feel of their existing UK Lipton Ice Tea site to reflect an update to the products packaging. However, after reviewing the site we felt it was a great opportunity to rework the content and structure as well the design. The Nestle team were impressed with the new approach and decided to roll the proposed changes out globally as well as the regional Lipton Ice Tea sites.
When finalising the design we needed to be mindful of multiple language translations and different regional requirements as there were two global sites (English and Spanish) and more than 30 regional sites. Check out the
global english site
.

agency: adam&eveDDB  |  designer: Marek Charytonowicz  |  developer: Psycle