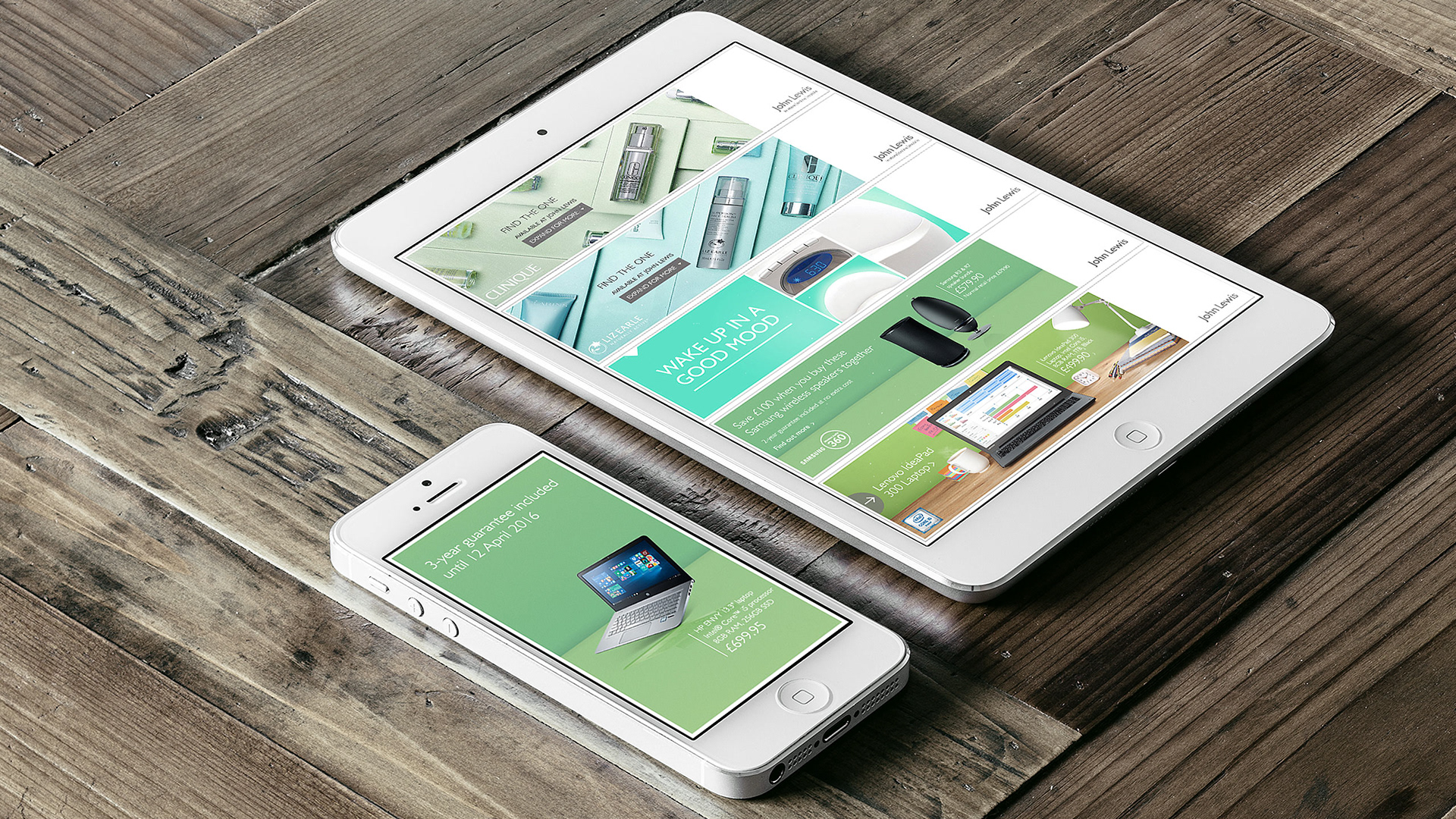 client: John Lewis
media: dooh & display banners
role: visual design oversight
John Lewis is a chain of 46 department stores operating throughout the United Kingdom.
At adam&eveDDB I oversaw dozens of John Lewis campaigns. These campaigns usually had extensive media plans that required both DOOH and display banners. 
My team worked with partners like Grand Visual to make dynamic DOOH including; responsive placements, live streams, contextual and data driven.
The display banners were developed using a variety of partners and some banners included dynamic elements like date & time, geo-targeting, live maps, local weather, operating system and social media content. We were constantly working on large campaigns with limited budgets on tight timeframes.
agency: adam&eveDDB  |  designers: Adrian Baker, Megan Young, Jenny Slack, Andrew Harlow, Marek Charytonowicz, Seb Hofer, Alessandra Prati & Laura Williamson  |  developers: Gutenberg Networks, Psycle & Banner Boy