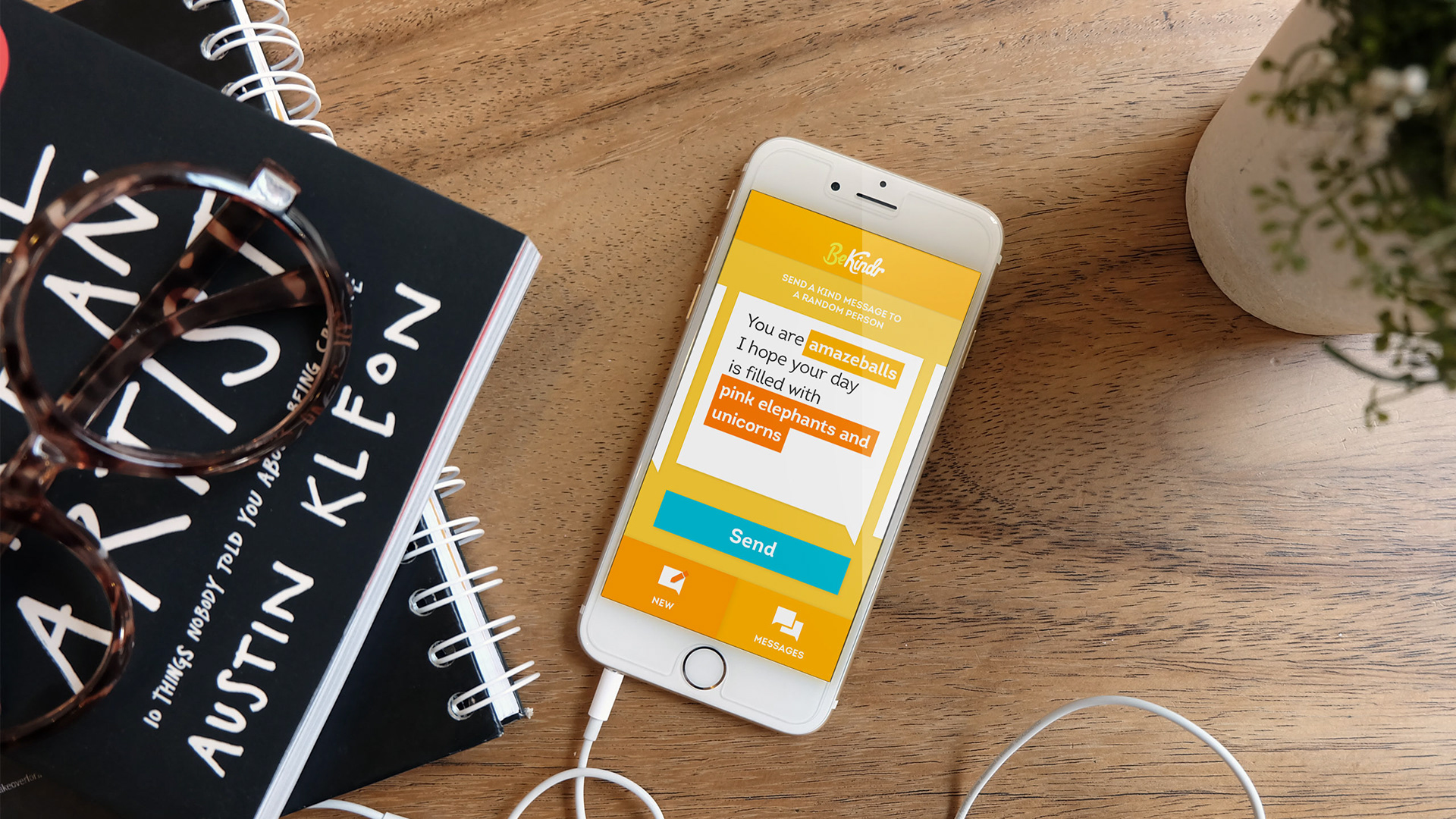 client: internal project
media: app prototype
role: ux & visual design oversight
BeKindr is a little feel good app that enables you to send and receive positive messages to and from absolute strangers – people you will probably never meet. The aim is not to gain followers or to raise your personal profile but to give out little acts of kindness as well as receive them.
The project was self-initiated by a cross-discipline team to trial a rapid prototyping approach to app production. The goal was to take the simple idea that people like receiving happy messages and develop that into a small app, test with target audience, iterate and present a prototype to client within a week.
It was a fun project to work on and definitely very good for Karma.
agency: adam&eveDDB  |  designers: Yael Tankel & Seb Hoffer